#9
WHAT DO WE TALK ABOUT WHEN WE DON'T TALK ABOUT FOOD?
"Have you eaten yet?" could be a common greeting instead of "Hello" in many Asian cultures.
In every culture, eating together plays an important part in a human life. During a meal, we get together and share our thoughts with each other. Food connects and nourishes our body and our soul. For some, love goes through the stomach, and many with Asian backgrounds are also raised in such a way. Asians are stereotypically associated with our obsession and love for food, but what else awakens our minds beyond food?
In this session, Non Native Native invites 5 creative practitioners in The Netherlands; those who identify as Asian whether by birth or by cultural heritage, namely Faye Cheng, Yin Yin Wong, Kexin Hao, Zinmong/Jacky Tang, and Guido Nijhof to speak about their contemporary experiences and challenges within their professions, while navigating through the complex and ever changing world. The conversation will be hosted by Non Native Native curator Honey Kraiwee
A Thai dinner will be served by chef and artist Pitchaya Ngamcharoen following the discussion, and the programme will conclude with JujuBay 聚聚貝, a karaoke session hosted by Kexin Hao.
Photos by Mandy Cheng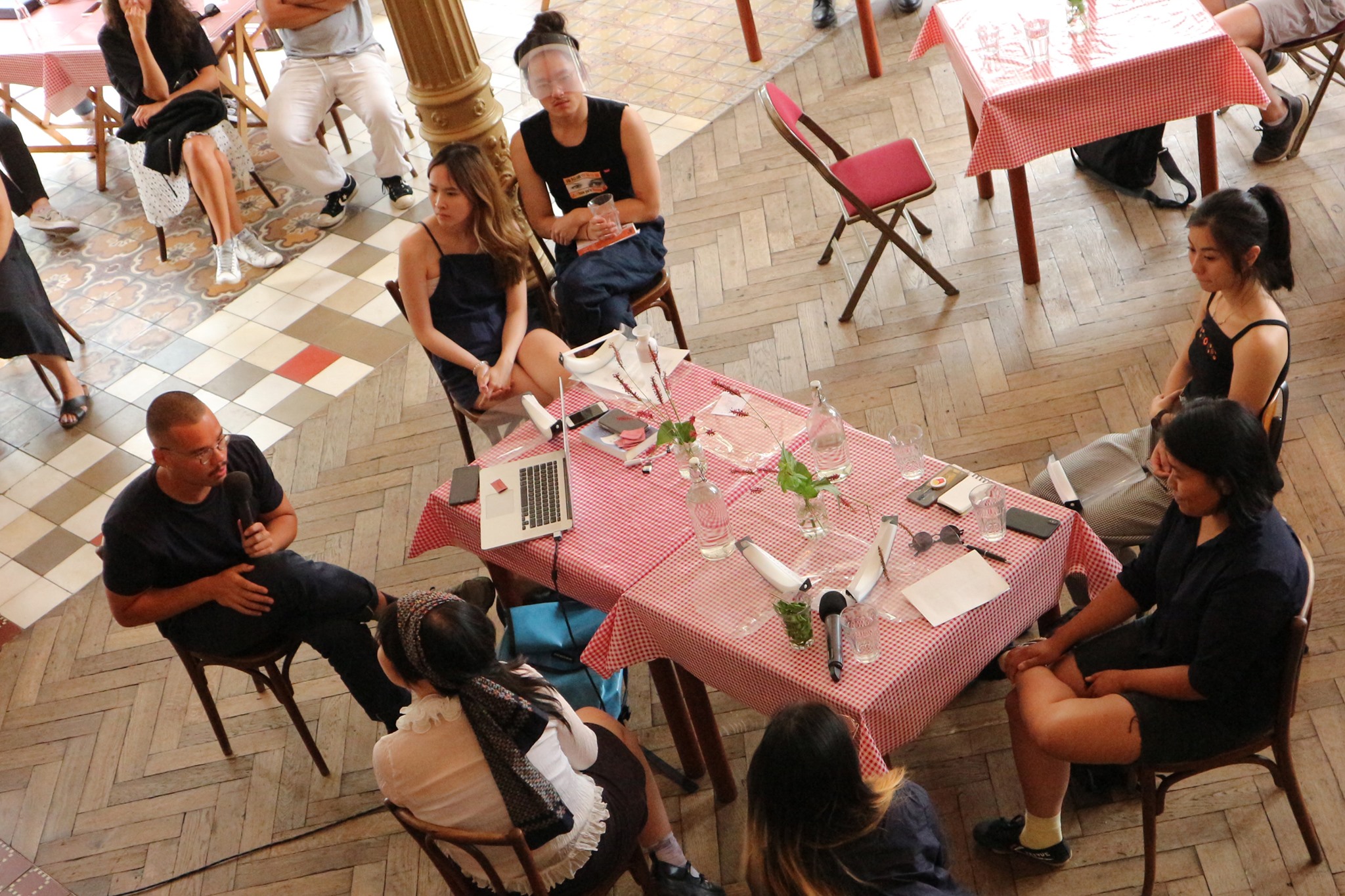 TYPE
Talk, Dinner, Karaoke
YEAR
2020
PLACE
Verhalenhuis Belvédère, Rotterdam