#07
THE ASIAN UNION — 2o_20 LUNAR 2o_20
we dance with a full stomach and heart; Beware of all the wildness and we welcome you all to the year of new rats.
~~~~~~~~
Line Up:
◑ mobilegirl
https://soundcloud.com/mobilegirl
Mobilegirl is a producer and DJ born in Munich, based in Berlin. She is known for her eclecticism in- and outside of music with her previous studies including design and computer science. With just three years of swishing through the Berlin electronic music scene she can easily be counted to one of its most promising young artists. She is known for her disrupting edits of early 2000s RnB songs and her dextrous DJ-Sets that manage to create an arc and cohesion between a very eclectic selection. Her mixes are often being called 'collages' for their unusual style. In fall 2017 she released her debut EP "Poise" on STAYCORE with a sound previously unfamiliar to this project. It's an exploration of a calmer, soothening side with a more introspective approach. Almost contrary to the high energy of her DJ sets the 6-track-EP creates a calming atmosphere for one to escape to.
◑ WHY BE
https://soundcloud.com/ristlee2smoeger
WHY BE(Tobias Lee) is a Korean-born, Danish-raised, and Berlin and Copenhagen-based producer and DJ. After spending years intentionally on the fringes of experimental dance music, 2015 saw Lee embracing the conventional release format for the very first time, accordingly establishing himself as a formidable emergent voice in dance music's larger conversation.
◑ Hakiim
https://soundcloud.com/kimharam
Hakiim(Haram) is a member of "Emanon(@emanon.2017.seoul)", having a slogan of and hardcore duo "Keanu Reeves(@keanureeves_123). He, being based in Seoul, started his career as a guitarist and was drawn to the electric music later on with the fascination over the music of experimetal-electric musician whom are based on midi and the sampling. He supported the event of Soda Plains and Golin in Korea and does soundmaking for the exhibition and video, continuing his career as a DJ and a producer.
Moreover, he also work as an organizer of "Emanon", "T.REX", "afterj*rkoff : yuj", "Woori-super gumyoil", bringing new energy to the underground scene in Seoul. As a guitarist, he was also invited to play at Primarvera Sounds, Spain and Great Escape, UK.
◑ CREDITS ◑
Food prepared and presented by Sumin Lee
Graphic Design by Juni Mun
Photography by Oat Sankrit Kulmanochawong
Visuals during the event by Soyun Park and Juni Mun
This event is organized by The Asian Union co-hosted with NON NATIVE NATIVE, supported by the Amsterdams Fonds voor de Kunst and Gerrit Rietveld Academie and Sandberg Instituut
~~~~~~~~
The Main Organizer:
The Asian Union Gerrit Rietveld Academie and Sandberg Instituut
was founded in 2018 by a group of students from both institutions located in Amsterdam, The Netherlands. Our motivation comes from "the urgency to take measures against the limitations coming from the misconceptions of Asian cultures in the Gerrit Rietveld Academie & Sandberg Instituut". To take our first actions, we would like to introduce artists from a broader range of Asian cultures and backgrounds. This aim comes from a pure will to integrate artists of diversities and to broaden the repetitive names and works encountered in our institutions. Though a fragile step, it is our intention to acquaint each other of the boundless possibilities of these works without the imposed lense of cultural difference and exoticism.
www.facebook.com/theasianuniongransandberg
Photos by Sankrit Kulmanochawong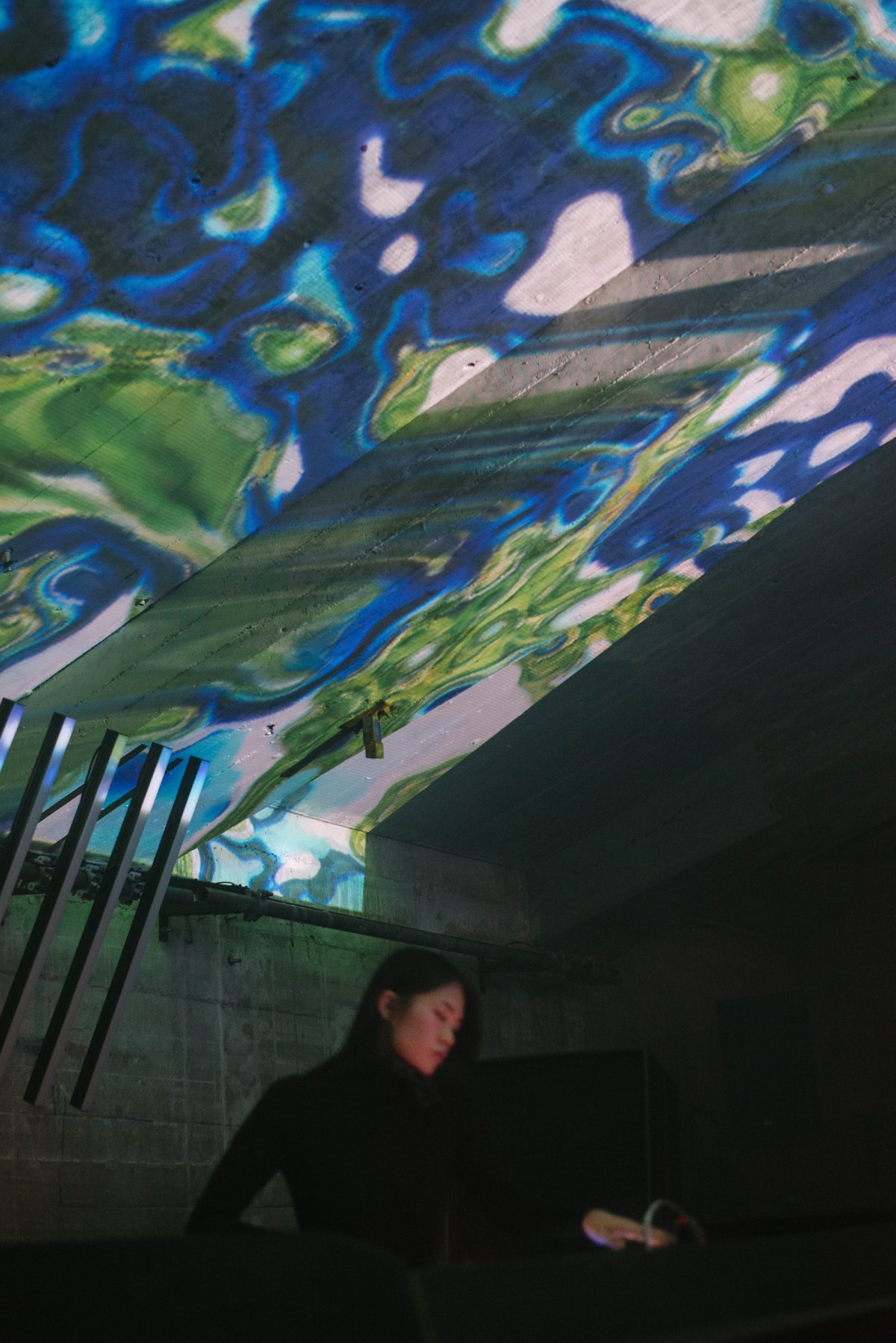 TYPE
Party, Performance

YEAR
2020

PLACE
Radion, Amsterdam