POLITICAL SPECTRUM SERIES
POLITICAL DEBATE DNA
Posters shown number of time the particular word was mentioned during the 3 hours long negotiation between the red shirt protester and the prime minister. The intention of this project is to inspect the focus of each side regarding what has actually been said to the public.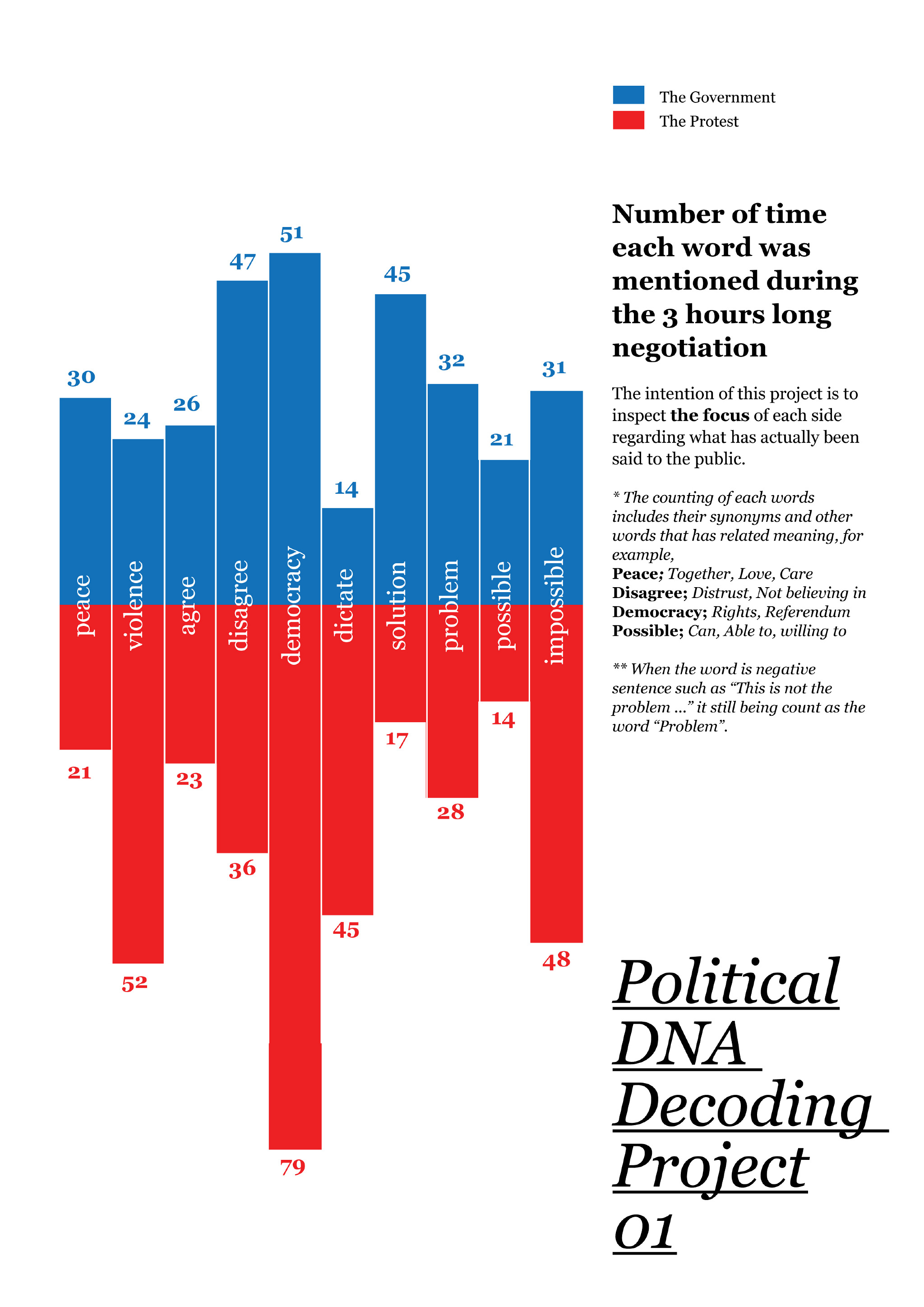 More info on the news (BBC):
Thailand PM opens negotiations with Red-Shirts
THAILAND COLOUR CODE
Coloured shirt has become a way that people in Thailand use to express their political and social belief. I got triggered when I keep hearing people say 'what shirt I could wear then?', because they're afraid to be mistaken as part of a certain group.
This chart is made not only to identify the variety of groups that play the leading role in this political crisis, but also to reflect our current confusing and distinctive society. Moreover, I want to lighten up this situation a bit.
It would be great if people can perceive these symbolic colours as open choices, not constraints. All in all, this still means that we're living in a great country that gives us freedom to be.
TYPE
Information Graphics

YEAR
2010

PLACE
Bangkok